Silent Night In Algona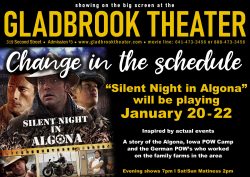 Rated: PG
Running Time: 140 min
Director: Anthony Hornus
Screenplay: DJ Perry
Cast: Taylor Nichols, Terence Knox, Charles Edwin Powell.
Based on true events, 'Silent Night In Algona' is a character study that takes us inside the dynamics of a small Iowa town from September thru December, 1944 during WW2.
The film tells the story of the POW camp and the German POWs working on the family farms in the area. The story is based on true events from Algona businessman Donald Tietz's childhood as a young boy on the farm in WWII. The Tietz farm, headed by Donald's father, Rudy Tietz, is a main setting of the movie.
Quoting the director, the film has three layers of storytelling…
"A lot of the townsfolk were not happy that they were going to have the enemy in their midst," "Then, the other part is about the officers and soldiers who are guarding the prisoners, and the final part is the Germans' interaction among themselves and with the guards."
Upcoming Movies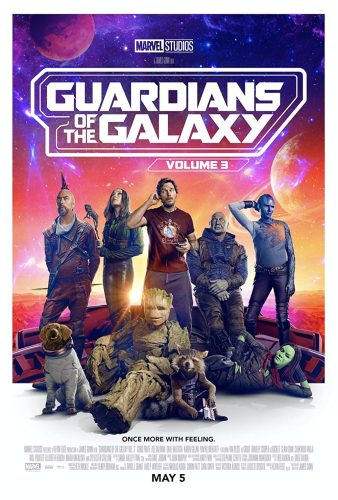 Synopsis
June 9 - June 11
Guardians of the Galaxy 3
Powered by BDH Technology